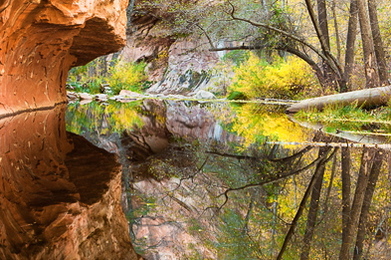 We have love and compassion on our unhealed aspects of ourselves & bless that which we desire to heal, integrate into more fulfilling satisfying happy lives.  From that healthy place, we eventually & naturally are moved to share & help others and complete the delicious, not vicious cycle.
The BIGGEST dis-ease or illness we have is the poverty of self worth.  The locus of much of our life centers around this concept & how we see ourselves.
We all deserve good self worth & self esteem.  For me, I see self esteem as sometimes more temporary, like a BIG boost in a job promotion, or new lover, a windfall of ca$h, community recognition, awards, winning a competition etc. stuff like that.
All are excellent to have and experience and add to our life and part of y/our self esteem rewards.
Self worth is richer, goes deeper, it's not so easily taken away by someone being angry at you, or losing something valuable like a job, car, lover, or even a house, etc.
Dental & other cosmetics treatments can really make a difference in boosting many peoples self esteem if, integrated from a healthy emotional decision to do so, not out of desperation, dysfunction or Like many Hollywoodish influenced mentalities, covering uP unhealed emotional problems.
Singer super star celebrity Madonna has gap teeth.  In the entertainment field that celebrates so many with unnaturally artificially hyper white teeth, shows Madonna's self esteem is intact. Early on Jay Leno was told to get surgery on his big chin, again, he refused, again his self worth is intact.
Self worth…..is also cultivated in failure experiences. Which is an uPside, not a down side.  Even failure leads to eventual success.  It redirects us, adjust our compass & emotional GPS back on course.
It's something that at it's core is more unshakable & harder to take away.  That self worth is the gift you give yourself, & others will reflect that gift back to you.
People of great self worth have set backs and bad days too, they just recover more quickly & anticipate good lies behind temporary seeming negative drama and other set backs.
Good & Great authentic self worth & self esteem should be the top priority of how we perceive ourselves.
Emotional success leads much more easily to eventual financial success rather than the other way around.  Success is too often seen in financial ways, where as healthy emotional integrations is more important in my view.  It allows a better healthy integration to your eventual financial success but 1st,  find  your joy.
Finding yourself, finding your peace, your joy should be primary. If this is so, your journey, even with baby steps, is assured.  Have fun exploring!
Listen, time marches on always, regardless, — days, months years, even decades go by.  Even if progress is slower then you desire (like mine was) working and playing lightly, gratefully leads you to greater more rock solid joyful self worth.
Life will lead you to people, books, work shops, seminars websites like this, and many other avenues to help you play and have fun with gaining your self worth.  Challenges come, but so does the fun.
The journey is liberating, freeing, that's part of the process.
People of great self worth see the greatness in others, even when others can't see it in themselves.
Cultivate, grow, sustain your self worth, it's value is priceless.
My priority is moving my consciousness, beingness, behaviors, self talk, and life style to inner peace, harmony, joy and fun. Consistently, magnificently, as my majority of experience.  From that space do I reflect, influence life as it shows uP to me.  That's a sure fire way to move into the success, confidence & security of great self worth & give it to others!
See also: What everyone wants and the Validated movie short in Recommendations section