The Secret CORE of life revealed
(Read time about 4 minutes)
In 2007 I came up with the idea of CORE in a newsletter I put out at that time.
CORE stands for:
Creating Our Reality Experience.
This is, in fact, the very CORE of life as we live & experience it in the physical.
Also popularly known as the LOA or Law of Attraction.  It's a simple profound life revealing acronym.
We create our personal individual interior reality & the events & outside external world is the co-collective creation of the world entire.
We do not create alone— or in a vacuum.
We co-create together with the collective world: of all thoughts/emotions/energies of the planet.  By the way, all thought/feelings are prayers sending signals out to the world & reflecting back to us.
We are not say, responsible for the cause for grandmas fall, or uncle Jakes headaches. Unless we actively purposely participate to cause that.  Yet, 99% of people don't even conceive of such notions.  We have free individual moral agency & responsibility for creating the interior reality we personally experience.  That's empowerment!
Much of our negative  creation woes are simply done unconsciously, unwittingly, by not paying attention to life's CORE message.  That is, we have the power to control as best we can our own internal experience.  We do this by beneficially becoming more conscious & positive in our thinking/feeling/acting.
Some say we are solely responsible for our own personal interior reality we create.   I don't necessarily disagree with this statement, as long as it has this important qualitative caveat.  That we can't help but be at least somewhat influenced by the current environment we are in.  The people that surround us.  So hang out & live with positive people.
How much of an influence that is, is of course, circumstantially felt in whatever degrees it is.
How profound & simple & sublime this is. C.O.R.E.
Creating Our Reality Experience.  Individually & collectively as co-creators.
Imagine.— the CORE of life has everything to do with the way we think/feel and go about our daily life.  We often know this, but more often act as if we don't.  This blog & website exist here to get us to activate CORE in a positive way more often.
If your life seems to be an ongoing stream of pain, frustration set backs, you may choose to consider this C.O.R.E. concept to move into your joy in life.   Spiritual author Neale Donald Walsch says:
"When people are encountering particularly difficult times, and are doing so on a continuing, ongoing, seemingly never-ending basis, I always invite them to look closely at what they are saying about Life, and how they are thinking about it."
So, today, at the moment of reading this, you too, may desire to reconsider how you think about life, your life, and how it can be created to become more positive, peaceful joyful on a more regular consistent sustained basis.
How we think a majority of the time, how we perceive the world does monumentally  influence our daily life experience.  Lets use this to our advantage!
Because C.O.R.E. is not a daily 24/7 media news reminder, we have to seek this information else where.  This site is such a place as well as many other resources of books, workshops, conferences, DVD's, discussion groups, spiritual blogs etc.
I find it utterly amazing, (but not surprising), how often we can stray from considering the power and influence of our own dominant thoughts & feelings that we have about life. So, it's nice to have a reminder as we do here.  To pay more positive attention to our thinking & feelings.
We will do this imperfectly of course, but that is okay, it's part & parcel to any practice, be it the piano, basket weaving, learning any new skill or habit.   Yet with practice we get better & so does the peace & joy in our life.
Start the practice, the experience eventually will follow.
We practice paying more attention to our thinking & feelings as we experience our lives.
Not in a strict harsh militant way, but gently guiding our thoughts to better feeling places.
We do this out of love for ourselves & becoming as much of a positive influence as we can to others.  Even if imperfectly, especially if imperfect, as others can relate to our honest humanness.
I personally think this is one of the most important aspects to consider.   We now see the CORE of life is how we think/feel/ & move about in our life.   That is important, empowering. The LOA, the Law of Attraction.
We have love and compassion on our failings & missteps & those of others.  In doing so, we make a larger space for others to feel more peace & love in a world that has so much unnecessary condemnation & negative judgment.
We owe it to ourselves to love ourselves enough to see that the CORE of life is truly on our side if we but pay more mindful attention to it.
As Neale Donald Walsch says "Embrace the present moment with gratefulness and wonder, and you will turn it into whatever you have been waiting for. "
I add, "Live in a whirlpool of optimism & positivity, without air brushing over problems we encounter, but instead, embracing them,– for their message, healing & transformation.
Visualize what you want see & it will be, eventually. -M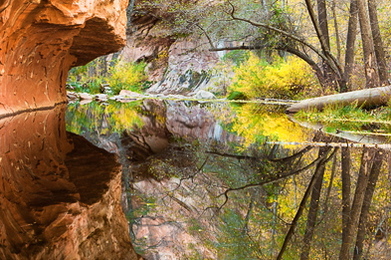 Allow the CORE beauty of life to abide in you more & more each moment.
P.S. See how you can use negative thoughts in your favor! The secret divine purpose behind apparent negative thoughts.   Click here: Negative thoughts
Lastly, if this blog or other articles on this site reach or touch you in a special way, let me know by commenting below or email me by clicking contact at the far right at the top of the home page, and thank u4 doing so in advance.
Bonus quote:
 https://www.facebook.com/Abraham.Hicks/photos/a.271282499665079.65370.215367971923199/728225453970779/?type=1