Mood: Feeling Positively Ridiculously Opti-Mystically Outrageous!
Living in Original Blessing. Positively & wonderfully influencing the planet in any way I can.
Greetings, Mark "Marko" Damkoehler here with my bio+.  It starts with two of my quotes I have many of them (see Markoisms)  and from there moves further into a mixture of more daring even mischievous entertaining unconventional areas, enjoy.
"We can change the world through hard work disguised as fun."
"The Universe is the Imaginarium Aquarium inside the living room of God's art gallery."
WARNING: Lengthy bio ahead.  Viewer discretion advised, so sit down, relax, have some cool Dali Lama-nade, or maybe some Deepak hot Chopra cocoa, or a glass of your favorite holy water, blessed by the Popes magical pink Unicorns.  Heck, any favorite beverage of your choice and enjoy.
Hello fellow comrades, cosmic internet safari traveling web surfers. Hi Marko here I send you optimistical turbo charged high octane technicoloured high definition mystical frothy blessings and greetings.
I welcome all you cosmic carbon based bi-pedal life forms living in this very high definition holographic technicoloured spiritually digitalized enhanced full spectrum world of physicalized beingness.
I'm a terminal prankster but a diplomat of forgiveness and a closet beatnik.  [Evident in this youtube video created around an obscure recording of me that I didn't know existed of some late night jazz beatnik playing I did.  Unfortunately my soloing is obscured as the recording progresses.  But the added instruments & voices to what was originally a solo piano improvisation I did, remixed unknown to me carries the beatnik spirit quite well.]
As a kid I found my self esteem under my bed, but it was chewed uP a bit and was full of dust bunnies. As a teenager I got joyously kicked out of the "Become More Judgmental in only one week" Bible Camp. In college I was a past-life history major with a minor in off planet real estate sales. (Actually it was a self design curriculum with only one "required" class.) My emphasis was liberal arts and skewed more toward art classes.
As an adult I like to collect planets & solar systems. My collection is seen through out the Universe/Galaxy.  I'm a Ambassador of Appreciation, and a Peace Monger. I also consider myself a Minister of Whimsy and Outrageous Optimism and a thinker of the preposterous, a metaphysical, ontological tinkerer.
By the way, just so you know, I do have a medical condition: I'm allergic to liar's, hypocrite's, & bigots.
Master Appreciator
I invite all of you to join me in being, becoming, practicing what I like to refer to as being a Master Appreciator. Appreciation for as many little things, creates the opportUnity for appreciating even BIGGER things.  It's the quickest fastest, easiest way to raise your inspirational vibrations.  Oh,  hey, why you're at it, why not become a Master Blesser too?
I belong to the Terminal Happiness Society and The Emotional Millionaires Club. I also consider myself a advocate of outlandish fun, I was raised in the 1st Church of Christian Science Fiction as I like to affectionately, fondly and humorously call it. Now I'm less religious, non denominational but a very highly spiritual and metaphysical thinker.  Neale Donald Walsch being one of my favorite spiritual writers.
I currently hail from The United States in a city and state called Milwaukee Wisconsin.
Imaginarium Newsletter
markoworld.com is the reincarnated soul sprout that grew from the Imaginarium Newsletter. See: Imaginarium Newsletter for more on that story.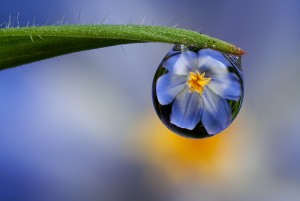 In fact, it may be such a brazen optimistic perspective that will allow & free us to enjoy our playful God-given solution centered creativity. Doing so graciously, in the midst of such a large scale global collective with chronic rigid negative cynical thinking.  Let them stew in their awefulizing and miserablizing until they've had enough.
Attachments not necessary
I'm not invested or attached to everyone getting or even agreeing with me.  Let each man and woman walk their chosen path according to their highest right and understanding.  I'm here to be a proud outrageous positive, opti-mystical influence and move thought away from the idea that: life here is supposed to be a planet of pain, suffering and constant struggle.
If you see this planet & life on earth as one of pain and suffering, I can understand how you can come to that conclusion.  I don't think it's a healthy or beneficial conclusion, you just are listening and being influenced by sources rooted more in old school original sin theology and life philosophy rather than "Original Blessing".
Anyways, more on that stuff in the blogs. Back to the Bio.
Spiritual Author Contest
I also entered "The next top spiritual author" contest.  I didn't advance to the next round and it took a bit of inspiration out of my energy.  But the book will probably become an e-book on this site and I'll share articles on it that  I feel people here will enjoy.  The book is at the moment called "Inevitable Blessings" and it's mostly finished just a lot of tweaking, detailed, editing and such.  As for the moment this site is where my current energy is going.  I'll get back to the book soon enough.
Marriage And Likes
I consider myself a Serial Optimist. I've been married for a long time to a wonderful woman named Cheri (we met at a Vic's Vapor Rub party-ha!), actually it was "The dance of the future" at the college we went to.  She is a teacher, musician,  (plays flute) in the band Ethnictricity and is a dancer loving folk dance to ballroom, also an artist, writer & cat lover.
I myself like swing, and ballroom or dance-sport as they call it now. I too do music as well,  I've played blues rock, funk, jam band keyboards in various local bands and currently doing some solo piano playing.  I do a lot of writing and also have done pen & ink drawings and glass painting.

MPS Come-Unity Gospel Choir
Both my wife & I really enjoy and are currently singing in the MPS Alumni and Homeless Community Gospel Choir.   MPS stands for Milwaukee Public Schools, but we pretty much let anyone who wants to sing join in.  I've been told by the directors it's like the Mafia, once in, they don't let you out! Ha! We are not affiliated with any church but come from all types of religious, spiritual, racial, ethnic & educational backgrounds , creating a rich cocoa & cream mix of people.
It's one of the more unique choirs in the world as I see it.  We just recorded a CD with 2 more coming in the near future.  Part of our mission is to bring to other churches & anyone interested, the very inspirational, joyous, happy, soulful hand clapping singing that only gospel music can bring.
The Choir sings all over the city, any where we are invited.  You got a new refrigerator you'd like to dedicate? We will come and sing for the dedication! We even on occasion have sung at Jewish synagogues & events where we even change the words to the songs to be more in harmony with the place we are singing.  We are a tolerant choir.  For more info, or performance co$t, details call: Arlene Skwierawski @ 414.397.8661, tell her, Marko sent you! :-)
The choir makes for great community work & play or  Come-Unity.
Personal Mission
My personal mission in life is multifarious, but underlying the creativity is the central goal to really understand the mental and spiritual nature behind all physical life. How we create and co create our reality individual and collective, and have fun too! to see we actually live in Original Blessing & bring joy & fun and soul-utions yet unseen to our seeming BIGGEST problems.
Past life jobs/employment include:
Subliminal salesman, (that job lasted only a few seconds!) CEO of the Terminal Bliss Foundation, Alien Black Box Inspector, Play-doh architect, manager of the Mother Teresa Casino & Night Club, Working at a Organic Faberge Egg Farm, "by the way those Faberge eggs make for some mighty expensive omelets!" Parallel Universe Landscaper, Cani-Bliss Stativa Tea salesman. Managed The National Endowment for the Whimsy & Kindness Foundation.
I've also worked at Marshmallow Tree Farms, at the Tinker Toy Architectural firm, I've been an Astral travel Agent, also worked at Jake's Afterlife Detective Agency, John Bradshaw's Detective Agency for Missing "Inner Children" and several wonderful years at the H.G. Wells Time Machine Rental & Repair Shop.
Hot Tub Life Guard!
Also Houdini Security Systems, and Anna Rexia's Weight-loss Center, I did a stint as a Snowflake Designer, Hot-tub Life Guard, was briefly a comedic gravestone carver and a Here after, or life-after-life insurance agent as well.
I've been a Holographic tattoo artist, Loch Ness & dinosaur cloning salesmen, construction worker for Pterodactyl bird feeders Inc., I've worked at The Center For Victims of Horrible Nicknames Institute, and Reality is the Hallucination Machine of our current beliefs Society.
I've been a Birdbath jacuzzi salesmen, worked at Jesus Vineyards & Fish Farms, Inc., Buddha's tattoo parlor & relaxation spa, been a TV test-pattern repairmen, Off-world planetary real estate agent, and even worked a short while at the Loch Ness Fish Sticks Co. I'm also a retired space shuttle taxi driver.
I'm a member of the The Intergalactic Brotherhood syndicate of the Cosmic Metaphysical Intelligentsia.
Organizational Abilities
I organized the Martin Luther King & Mahatma Gandhi's World Wide Federation All-Star Wrestling, Hockey & Boxing Match for Non-violence fundraiser! Sponsored the Extreme Air Tambourine Players of America event, attended the Missionary Position Baptist Church, (all I did was screw around), I've also invested in L'Oreal's "Orgasm in a Bottle".
I've been to rehab as a Colouring-book Addict. I've also been a Holographic comic book artist, an Off-Planet Galaxy Tour Guide, Drive-by Comedian, a Yeti Fur Trader, worked for a Frozen Dinosaur Cold Cuts Company, been a Snow-cone salesmen, I'm also currently a certified part time cat litter maintenance specialist.  I also managed the Rolls Royce taxi service for busy soccer moms & executives on the go.
My dream is to channel Walt Disney and bridge with him, the ability to build past life and hereafter technologies for this reality on earth for a modest price.
Mischievous Inner Child
Lastly, my inner child ran away & is now living in a posh ocean side resort in the Bahamas
Life currently is our spiritual nature physicalized in a glorious multi-dimensional moving technicoloured high definition holographic tattoo 3D Omni Max virtual movie theater called the Universe or our Mind, all safely tucked away within the heart of God. Please enjoy the show, and have some popcorn while yer at it.
Oh,– don't forget to visit the markoworld theme park!
Radiant Multifarious Turbo Charged High Voltage Cosmic Streaming Sparkling Blessings,-Marko