About markoworld.com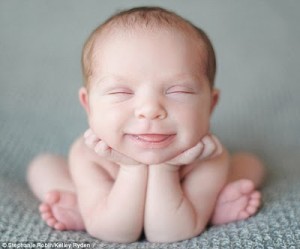 Spirituality, Creativity, Intelligence, Imagination, Fun, Mindfulness, Play, Lightness, Joy, Success, Love.   From struggle to Blessing.  We can change the world through hard work disguised as fun!  Or, simply stated: Un-doing the dysfunctionalization of God & life.

Quick (four-paragraph) overview of markoworld.com:

Hello! and Welcome ~ all you Ambassadors of Compassion, Diplomats of Forgiveness, Emperors of Peace, Prime Ministers of Appreciation, Mercenaries of Kindness,  Headmasters of Generosity, Cosmic Adventurers, and Members of The Terminal Happiness & Bliss Foundation.
Markoworld is a site for those interested in more loving, compassionate, fun,  functional, & playful life.  It presents ways to live move & breathe more creatively and wondrously, as spiritual beings having a human experience in this physical world. This process includes un-doing the dysfunctionalizing of God & life.
Now, simply, what we are about is this: Elevating, transforming & raising consciousness and awakening awareness to create a better world, and having fun doing so.  How?  By being creative, open-minded, open-hearted, loving, etc. ~ these are some of the advantageous requirements we can use & adopt in our favor. Also the important understanding of the LOA or Law of Attraction, and differences between personal, & collective co-creating of our reality.  That's the twist!  From struggle to blessing, having fun, living inside Original Blessing and enjoying the process of life.  That's it in a nutshell!!  We are here to help create, a more consistent peace in y/our lives, and prosperity in y/our emotional lives, which can also, wonderfully, create financial prosperity, among other things.
How we live, how we process our lives, how we best live in this world, helping & inspiring others, is what markoworld.com is all about ~ especially, in relation to handling negative or problematic experiences, and transforming them to awesome blessings, using practical spiritual tools to get us there more easily & quickly.  Sound cool? 

Want more?  Read on!!  Also, For a really great quick reference click here: markoworld @ a glance for 25 quick bullet points on the site philosophy.
Going Deeper Into markoworld.com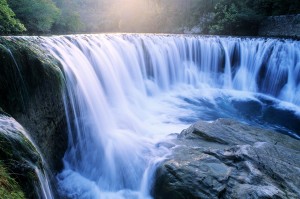 In 2012 I had a revelation. I realized that I was not thinking very many negative thoughts anymore.  That is, a vast majority of the time my thoughts, feelings, experiences were positive.
This gave me freedom, prosperity & greater insights on how to handle the temporary negativity when it does show up.   How grand if most on this planet could live in this space!
That's part of my mission & this website to help entertain & educate others how to get there. Mark Twain wisely said "One can be both entertained and educated an not know the difference." Be lighthearted & entertained by our foibles & obstacles.  Life has a sense of humor, is working & playing in our favor, life is on our side! Just allow it to show it in your life.
We are the CEOs of life's experience, specializing in frothy Fun & Play ~ the Deans of whimsy & outrageous optimism, Wizards of lustful magical living, Kings, Queens, Princes & Princesses of humanity's greater wisdom, unleashing your unlimited potential.
These are just a few of the Royal titles that we all hold within ourselves.  Cherish them, own them, build on them, delight in them.
It is no coincidence that you are here, no accident that you found this site.  Do you really think you came here by random chance? I don't think so.  You looked at the time, and saw the time was "Synchronicity" and here you are.
Raising Consciousness Can & Should Be Fun!
This site, at its most simple, is about awakening consciousness & vibrations for ourselves and the world ~ Being the change and influence we'd like to see in the world.  Doing our Being in a way that's creative, responsible, intelligent, fun, and delightful.
I have a favorite quote:

"We can change the world through hard work, disguised as
fun."
Isn't this a great attitude or "tude" to have?

Of course, I also recognize, there are many unwanted, undesired experiences that many have, and we offer possible solutions or soul-utions to those open, receptive and interested.
To create and sustain the world of our highest Imaginings, the best ideas, intelligence, creativity, love, & fun. We do this to create, add to, sustain, & bring out the greatest Imaginative potentials that lie behind the limits we too often place on ourselves, rather than celebrate our powerful God created selves.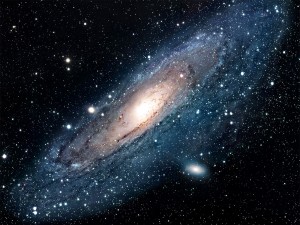 Cosmic Internet
For example, some day we will be surfing the cosmic internet with access to the entire Universe!  Imagine a video/digital holographic internet hook uP to other worlds, galaxies and alternate dimensions! Woo, Wow, Whoaaaaaaa!!!  Compliments of alien contact. Just think, maybe our first public contact with extraterrestrials will be through the internet!  Who knows?
This site is here to share, add to, & be of service to others.  Integration, Transformation, Application, Appreciation, & Blessing are some of the key elements we like to play with.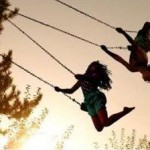 Play As Serious Fun!
We like to play here. We like to have fun as a way to explore and find solutions.  It's said that "Angels fly, because they take themselves lightly."
We often take life too seriously and play & fun not serious enough.  That's why we get in touch with our loving, happy, joyous inner child. Too often are overly focused on the dysfunctional inner child.  Surprising, or not surprisingly, dysfunction can also lead to the pathway of integration and physical, mental and spiritual health.  Oops, there goes the Universe again with a Win Win situation!
Don't ya just love it when that happens?!!!
[You also can get in touch with your inner kitten & puppy]
Original Blessing, Emotional Millionaires, Master Appreciators.
One of the concepts I love to promote is living in Original Blessing and being a Master Appreciator.  (An emotional millionaire, or billionaire, if you're a dramatic over the top kind of person.)  Life here in this physical world can be joyous, fun, and fulfilling, not a struggle of pain and survival.
We don't ignore challenge's colour by airbrushing over the struggles, pains, & disasters that confront us.  We embrace them, transform them, turn them into gifts and blessings, as best we are able.
We may do so imperfectly at times however, this is no reason to stop playing. Our frustration is simply not seeing or recognizing the potential of that moment.
That's our challenge and opportUnity.
We are now aware that this planet and people have numerous, even enormous, overwhelming challenges & problems. We are here to be a part of in some way, LARGER or smaller the solution, or soul-ution.
Call it:
The Evolution Soul-ution!
Being part of the Evolution Soul-ution is being the change we'd like to see, as Gandhi said. Being the positive optimistical influence through own lives of joy and service, (however that shows uP for us), as we bring and promote and create more of that. Be the example you'd like to see in others and the world.
This is not a place for people who want to stay in, and continuously argue about their pain, & hide in their victim hood mentality, or stay & focus on their misery.  This is not about celebrating dysfunctional emotional sadomasochism.

This is about celebrating, transforming, & integrating ourselves as best we can.  After all, we do the best we can, and when we know better, we do better.  Just do our best and leave the rest to Life, the Universe, and to God.
This certainly does not mean we spray paint over, cover up, in some superficial artificial Hollywood Photoshopping illusory way that ignores problems or represses negative feelings and experiences.  We instead learn to practice, own and process, these experiences in a way that is beneficial, transformative and healing.
Negatives can be positives in disguise
In my first blog article, entitled "Say Yes!":
"Even say yes, and thanks, to the shadows and negatives in life, as they will show you, by their contrast, what you really want, and motivate you even more quickly to that which you desire. Negatives are temporary.  Negatives can push our dreams more quickly by the very pain they create.  It doesn't have to be that way at all, but if it is, it's still moving you to your destination of desire, and sometimes doing so much faster.   Even so, say yes to life as easy, fun, fulfilling and delightful if that's your desire… it is certainly mine."
That's part of the joy and opportUNITY we have right now, this instant.  It's about being more solution oriented not problem centered.
Call this opportUnity Operation Pour Unity!
Hopefully as this site develops more there will eventually be a vast wealth of a creative spiritual warehouse of information here, think humorously of the ending of the storage of the Ark of the Covenant in the first Indiana Jones movie.
Please explore & enjoy part or the entire site.  We now have over 50 + provocative articles to entice, intrigue, delight and hopefully expand your awareness & joy. And yes your comments & feedback are most welcome.
I hope that at least some of what is written here be it a quote, a phrase, an article etc. will give you some really amazing inspirations (at least on occasion) and that once in a while we can really knock some things out of the park in a kind of inspirational cosmic home run kind of way.
While perhaps many other times, what is done here just really resonates as a creative loving intelligent influence that dips into the cosmic healing stream of Pure Positive Energy.
Radiant high octane premium platinum blessings,
-Marko
P.S.
What about reaching out to the down trodden, violent, poor underprivileged,  the skid row mentality etc?
Ultimately it's those of receptive energies that will find their way here.
The invitation is there of course.  The stumbling block may be we just don't have the street credibility for certain mentalities. We respect that too. Meaning, that people sometimes listen & relate more to people who have more in common of a shared experience to relate to. Example, say an ex con drug addict alcoholic who goes straight can reach those who are also in a similar situation or mentality.
While this is true and very helpful to be with those who know, understand and appreciate your path well and relate to it, other times it's refreshing & healing just to be out of that space and into a new space for positive contrast and inspiration.  Of course, sometimes when the gap of experience is so different, the commonality doesn't always match as well.  Perhaps we will be an exception to that, who knows.
More often than not, awakening people eventually either leave their situations or stay and transform them.
If their lives transform enough they transform others lives within that commUnity or Come-Unity  and  if those people in that community are not interested, they may actually hinder the progress of those willing to help. Thus, those helping usually must leave or risk falling back into old undesirable patterns.  It's always a creative intuitive individual decision one makes. Unique to their souls current journey.
markoworld.com is about Living in Original Blessing, being Master Appreciators,  Visualization Imagineers,  Emotional Millionaires. Fearless Outrageous unapologetic Optimists.  Using this Attitude to melt the hardness of the world  (and ourselves!) so we & the world can again see the greater beautiful powerful potential behind all setbacks & unwanted experiences.
It's about continuous positive self talk, appreciation & blessings in our personal creating experiences.  Ending forever the excuse role of victimization's, being authentic in all our feelings good, bad, ugly, and learning to process the bad, ugly feelings in a way that benefits, gifts, blesses and heals us & others. Celebrating and amplifying maximizing & creating more good feelings.
Learning & practicing to greet each instance of hurt with grace, compassion & love, and even  if at times when we do so imperfectly, we don't let that stop us. With practice we get better & better at it.  We do so because the rewards, benefits, dividends far outweigh the old way of being and doing things.  Waterfalling Light & Love on all things, allowing that energy to determine, influence, create, direct our experiences in marvelous, delightful fun ways.
Realizing that we don't deliberately create unwanted, undesirable experiences.  This is most often done unconsciously, unknowingly, non deliberately.  By not realizing understanding the effectiveness of our own God given power of positive feelings, thinking, behaviors, actions & intuitions to guide us to richer more consistently positive experiences.  It's been conditioned out of us by our own cultural misunderstanding. Passed on in the form of psychological genetics. Be forgiving & compassionate of this.  It's a misunderstanding we are now lovingly, compassionately & delightfully correcting, accepting and aligning with.
That we are not the sole creators of this experience, but co-creators with everyone else in & of the larger Cosmic Theme Park of the Universe.
We deliberately choose to take more responsibility for our personal life creations and ask for help when we need it. Knowing that we are all one & we help each other, we don't have to go it alone.
We go from suffering to service as we heal & integrate as healthy beings moving into Light & Love.
I trust that it's the energy of this site that will attract the people it does, it's as simple as that.
Feeling positively opti-mystically outrageous!,
-Marko
markoworld.com "Share your most Glorious, Creative Imaginative Intelligent thoughts here on my site and blog:"  Comment below if you feel this "About" page was helpful to you. -M