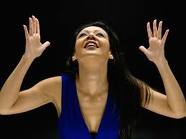 Master Appreciators
Ahhhhhhh…..yes!
Appreciation & Gratitude are some of the best divine toys & tools we can use & play with. Become a Master Appreciator of life and never fear the consequences!  Our inner child & our inner adult both love to play with Gratitude & Appreciation.  They are best friends, sharing boundless gifts of Original Blessing!
It's not so much what we do ~ but how we do it, how we express it, that makes the difference.
The quickest way to Happiness, Peace, Joy & perhaps, even Spiritual Enlightenment, is by moving into Appreciation & Gratitude.  This is the practice we were born to excel in. This is part of moving into, and experiencing, life as Original Blessing.
It's the Magic Bullet the world is looking, yearning & delighting for. Use it in gratuitous abundance, the angels tell me.
That's it folks!  This is as close to a magic bullet as you can get, to achieve simple, quick, effective & highly enjoyable life of fulfillment.  You don't have to do it perfectly:  Yes, we all have our bad days, yet our bad days will lessen & soften considerably, when we decide to become Master Appreciators.
Master Appreciators also feel, own and bless their less-than-desirable feelings.  They realize that, sometimes, it even feels good to feel bad, sad, etc.
What they are very mindful of, is that they don't ignore bad feelings or suppress them, but instead, seek out, learn and practice expressing them in healthy, creative & beneficial ways.  This allows more good energy to flow.  In fact, it transforms negative feelings into good feelings, or it simply lets them go, like floating balloons, thus allowing in fresh energy.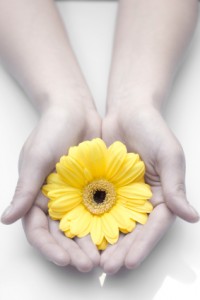 Allow life to be a celebration of your wonderful, delightful, sparkling, effervescent, technicolour attitude.  Allow the river of Appreciation & Gratitude to stream & waterfall into your life as a preferred life practice.  Part of being a Master Appreciator is appreciating the small things in life ~ even the supposedly insignificant things.
The big dis-ease of life is the disease of "Under-appreciation". Be it to co-workers, lovers, friends, bosses, kids, strangers, nature, life itself, and especially your own self ~ don't forget to appreciate.  It's one of the most advantageous, but also most underutilized, underrated tools we have.
As for Gratitude & Appreciation, go ahead – be Deliciously Overindulgent!
Become a Master Appreciator of Life — and never look back!
Of course, there are times when we feel bad, sad, angry, etc.  If our life is truly a practice of Appreciation, this will spill and spray over those less-than-desirable days.  Don't discount the power and life-enhancement of Appreciation.
Don't concern yourself if you can't do it perfectly, or readily embrace this in every moment of the day. Just do your best, but deliberately practice it as a highly beneficial, life affirming, totally life enhancing practice & habit to indulge in. It's energy creates well beingness & joy to you, & ripples out to the world in delight.
Appreciation means "to put value on".
Think of things that grow & expand in value, such as real estate, a good bottle of wine, friendship, wisdom, etc.  Everything you Appreciate expands and is enhanced ~ it then waterfalls & pours back into your experience.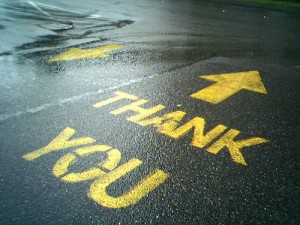 Lately, I've been inspired with what I call the "Angel Trinity of Appreciation".  When something really grabs my Appreciation Attention, I say or think: "Thank you, Thank you, Thank You!"  Try it the next time you hear a piece of good news, think a good thought, see something beautiful, hear a song you like, have an enjoyable meal~ anything!
Be relentless in your pursuit of things to Appreciate, knowing that you are enhancing & expanding that energy, giving it focus, attention, admiration and love.
Enhance your Appreciation by doing things that are good for your spirit.  Visit a green house, breath in and literally smell the roses and a whole lot more!  Visit a public Aquarium, or an aquarium store, and just enjoy the beauty, colour and harmony of the fish.
Plants, flowers and fish have very high vibrations, and the enhancing of life is part of their reason for being here.  When I see summertime flower arrangements in any city or town, I can hear the flowers singing in celebration ~ reminding me to Appreciate & celebrate life.
Be creative. There are an infinite number of things to Appreciate, as well as revisiting Appreciations that we enjoy over & over.
What makes your spirit sing?  Art, music, drama, reading, nature, a new business idea to pursue, helping others, working & playing with animals, cooking, gardening, hiking, canoeing, movies?  The list can be bountiful.
I love to appreciate all manner of things music, reading, writing, singing in a choir, walking, swimming, meditating, socializing, enjoying a simple meal or snack.  I recently ate a cherry tomato & exclaimed to myself, "Wow, this is as good as candy!" I appreciate a warm shower, the morning sun, rain at night.  Those are simple things but there are so many of them!  Also at times I can even appreciate not so good things, as I know they are temporary & will pass, this lessens the not so good feelings without ignoring them & allows lessons or insights that can be learned from them.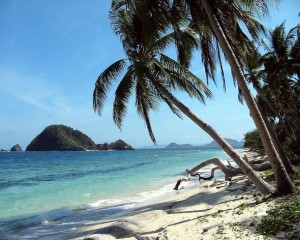 Appreciation can bring a small or large amount of untapped paradise into your experience.  Please don't deny yourself the luxury & pleasure of Appreciation.  Start an Appreciation or Gratitude Journal.
This is it ~ Life calling to you, in answer to your increased desire for joy.  This is the blessing, the gift that awaits you & all whom you touch with the beauty and love of Gratitudinal Appreciation.
How much did you Appreciate today?  How much Appreciation can you contain & handle?  Remember, Appreciation & Gratitude enlarge that which is being Appreciated, and they flow back to you & ripple out to the web of life.
Do this for yourself, but you do it for Life too!  Life reflects our Appreciation & celebration ~ the elixirs of life.
What we Appreciate, Appreciates!
Become a Master Appreciator ~ never look back ~ you'll never regret it.  Ever.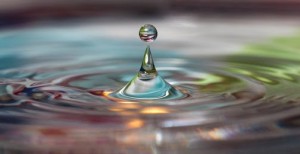 P.S. Digging a little deeper:
Gratitude is the tease, the alluring, enticing naked girl, or the tantalizing & provocative carnival invitation inside the forbidden tent for the side show you just can't resist.  Once you're in the side-show of Gratitude, you desire more!
Once you understand the Attitude of Gratitude, you move into Appreciation.  Appreciation is living inside the Graditudinal promise.  The orgy of Gratitude creates orchards of Appreciation, seeding the world in a spray of delight.
When Gratitude is integrated more thoroughly, it turns more into continuous Appreciation.    Either way it's all good! 

"Gratitude is not a tool with which to fool the Mind, it is a tool with which to open the Mind. It expands your normal, limited think- ing to include a counter-intuitive truth: that even when something seems "bad" for you, it can actually be good for you." -Neale Donald Walsch
Still deeper:
In the future, don't be surprised if Appreciation & Gratitude will become the most natural & common way that people of all walks of society live, move & breathe in every facet of life.
With this as the major, dominant and underlying way of living & choosing to solve our problems & expand our joy, this Appreciation and being a "world of Master Appreciators" will be an integral and important part of the incredible, joyous awakening ~ breaking out of the cocoon of old thought-systems, transforming into the butterflies of Appreciation & Original Blessing.
Don't wait of course, start right now.  Be the change that you Appreciate, Love and Desire to be & to see.
Remember, there is always something to be grateful for, waiting for you to appreciate.
Bonus quote:
"You want appreciation. Even though you like what's happening now, doesn't mean that you still don't want appreciation, or greater stimulation. It just means you're not using something in your now, as your excuse to not let in all those things that you've been wanting. The perfect creative stance is satisfaction in where one is I am and eagerness for more." — Abraham, excerpted from the workshop in San Diego, CA on Saturday, August 11th, 2001 # 103
Our Love, Jerry and Esther Hicks
Extra prize inside the cereal box of Appreciation
Mastery is not measured by the number of terrible
things you eliminate from your life, but by the number of
times you eliminate calling them terrible.  -Neale Donald Walsch
Finally:
Psalms 31 "I will bless the LORD at all times: his praise shall continually be in my mouth." KJV
Markoworld Version: "I will bless Life at all times, Praise & Appreciation shall continually be in my thoughts."
Like this article? You will enjoy Emotional Millionaires.