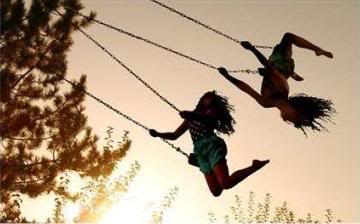 Hello friends & world wide travelers of the internet. While Markoworld is currently one of the small, minuscule, subatomic, nano dots on the matrix screen of life, as small as that is now, it's goal is to be macro-impactful on whatever level it can.  The message is simple & wonderful.
If we do create & co-create our reality in any way, & influence our individual lives as well as the larger world, small or BIG, it's time to educate ourselves, and the world on how to use this on our behalf in the most advantageous, beneficial, positive way possible.
First with ourselves, then with the world. It's all in y/our best interest!
A continuous consistent positive attitude about life, even when life appears difficult & challenging, is a more than worthy goal & desire to put into the forefront of our lives. Welding, saturating, imbuing, tattooing, into our lives those positive elements that help & benefit us, without artificially air brushing, using  Cover girl make up or Hollywood special effects, to hide the challenges confronting us.
Instead embrace them & use them as opportunities to move us to where we really desire to go.
As positive as we are, we know that feeling bad at times is not only okay, we can actually enjoy it. Example:
For instance, when we say feel bad & sad because our cat or dog died or any other family, member that's a good thing!  Because it expresses the love we had for them, & our sadness it is our way to honor our fury friends, & people in our lives who leave their bodies behind for a new adventure.
Okay, the Law of Attraction new acronym meaning.
(This came to me in the shower the other day!)
NEWS FLASH! LOA also stands for:
Loving Ourselves Always—& or All ways
More to come on this inSight in future blogs.
We will also be talking on how to more effectively use and master the ways the LOA works & plays in our everyday lives.
In my next blog I will dare to reveal the ultimate "magic bullet"  The one "single" tool you can instantly use to raise your level of attraction energy.
All spiritual masters use this tool all the time! No exceptions.
This magic bullet will manifest uPgrade & supersize the happiness, peace & joy quotient exponentially in y/our life!
When you are doing this being first, the money, and the goodies will follow effortlessly as a by product & afterthought.  You will be able to tell right away that this is something you can use the rest of your life!  Stay tuned!
Then we will follow up on that & talk about how the masters do and sustain it all the time!  WoW!
Whew, this is uber Exciting!!!! -M
LOA  inSIGHT: The Law of Attraction has the word Action in it. This is all done on the circuit board of humanity known as; taking appropriate action on our dreams & desires. For ourselves & the world.
Until next time:
Live magically so others can too! Through your loving fun, magical influence.  That is: In "Flu" ence others with your magical love virus!
Or, "Love"flu"ence! " WoW!  Should I make that into a T-shirt?  Please leave your feed back on this blog or about this website.  Your feed back is important!
P.S. Cool Newz to WoW you! & other cool links.
Touch screen phones allow you to actually "feel" the texture of fabrics!
Real "touch" screens and tasteful computers: IBM predicts
Utah's nature-made subway ride – GrindTV.com
markoworld.com
Influencing the entire gallery of humanity in any way we can.
Lastly, if this blog or other articles on this site reach or touch you in a special way, let me know by commenting below or email me by clicking contact at the far right at the top of the home page, and thank u4 doing so in advance.