The bottom line here is simple.  We are in the process of evolution, growth & change. That is, raising consciousness.
We move from a primitive violent, wounded, dysfunctional hurt problem centered negative drama driven society,–to one of peace, harmony, creative, loving, wise, partner-shipping solution solving accepting orientated society & world.  Including a non dysfunctional & emotionally healthy holistic spiritually integrated society.
This includes moving away from the unfair dominating elite to a fair partner-shiping for all in fairly sharing resources, knowledge, wisdom etc.
We are currently the all consuming young immature juvenile caterpillars getting ready to transition birth & break out of our cocoons to the more tranforming adult butterfly of our maturing evolution.
The global economic, environmental, political, social, weather uPheavals etc., are the chemicalization & chaos of humanity transitioning into birthing a new way of  experiencing life, living. This is the storm before the calm.
It's not all chaos, storm & uPheaval.  It's also uP-healing, integration, improvement, re-education, re-structuring, balancing, equalizing, what doesn't work into what does. Including, good welcome change as well.  It's transition adjustment time too. We are turning the dross to eventual gold.  It's opportunity with the emphasis on unity as in opportUNITY pouring unity!
Using all of our highest spiritual, creative, human & divine resources.  Re-educating ourselves while keeping what works & plays already for our benefit. Discarding what no longer or never has benefited us.
We see we now have the wisdom to live in peace, prosperity, love, enjoyment, health, freedom, and so much more.
However, that's been hampered, prevented by our evolutionary status as a young sometimes very foolish world with youthful zeal inexperience & immaturity.
Now we are starting to mature. We are not there yet, but we are moving in that direction. That's cause for applause & celebration!
So we work & play to become healthy spiritually psychologically integrated people.  Our negative darker elements healed, acknowledged & put in proper perspective & balance are more fully aligned and not dysfunctionally distorted.
That's what we are aiming for here.  markoworld.com is part of this process of healing and bringing us back to Original Blessing & re-educating us back more toward self actualization and self realization as best we can.  Having compassion on our deep hurts & woundedness & bitterness & loving it back to wholeness.  Living in the soulution not the problem.

How? for starters, finding our peace, using Imagination, Creativity, Love, Experimentation, Prayer, Intuition, Visualizations, & Joy to inspire us into more action.
After all, the "in the field" "on the ground" action involvement we take be it writing newspaper editors, congressmen, peaceful protesting, calling or writing local leaders, blogging, getting involved in any helpful organization is going to benefit by our greater sense of peace, inspiration energy that we bring, contribute & express as a model & example to others.
We use our peace, love creativity energy to solve problems & move life to greater harmony both individually & worldly.  Even our anger & frustrations can be channeled to healthy actions that are infused with love, compassion, creativity.  That's the positive blessings gifts of the other side of anger & frustration.  They can in fact, restate, and restore more peace and harmony by being action ignition starters.
Once there, we start to create & live in a world where the majority of life is lived in peace, harmony, creativity, enjoyment, fulfillment, purpose, excitement, expansion and continued growth and advancement in all areas of life. The game does not end, but actually is only beginning.
Including a clean sustainable healthy planet for all species. Where Wisdom & Love overrule dysfunctions & terminally rigid dogmatic ideology.
We start to heal & become wise. Example, we start to see treat &  greet any & all instances of hurt, with love & compassion. Living in deep Appreciation & Original blessing.
That is our new practice, where we place & rest more of our focus and attention.
Perhaps even eventually, when ready, to the welcoming, receiving, sharing, exploring music, art, science, business, spirituality, technology commerce, comradeship etc. with other extraterrestrials from other worlds, planets, galaxies. WoW, Whew!!!
Markoworld promotes that we can experience much of this peace, harmony, health, prosperity now, individually & as groups first. Healing the pain & injustice, imbalance we see. Then later as the much larger collective on earth.  Where we co-create on a global optimistic scale unlike any time on earth.
We become the change we want & choose to see in the world.  Thus, we positively optimistically influence others to join us.  To see & experience that we can heal our dysfunctions of life & live in Original Blessing beyond our wildest dreams.  Let us continue to work & play for this.
After all "We can change the world through hard work, disguised as fun."
That I believe, is the locus & matrix of the Bottom Line.
Related & of interest see: The Goal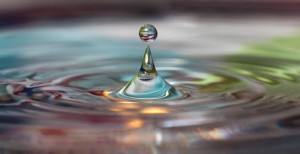 markoworld.com working & playing to make an impactful expression of positive healing proportions in whatever degree it can.