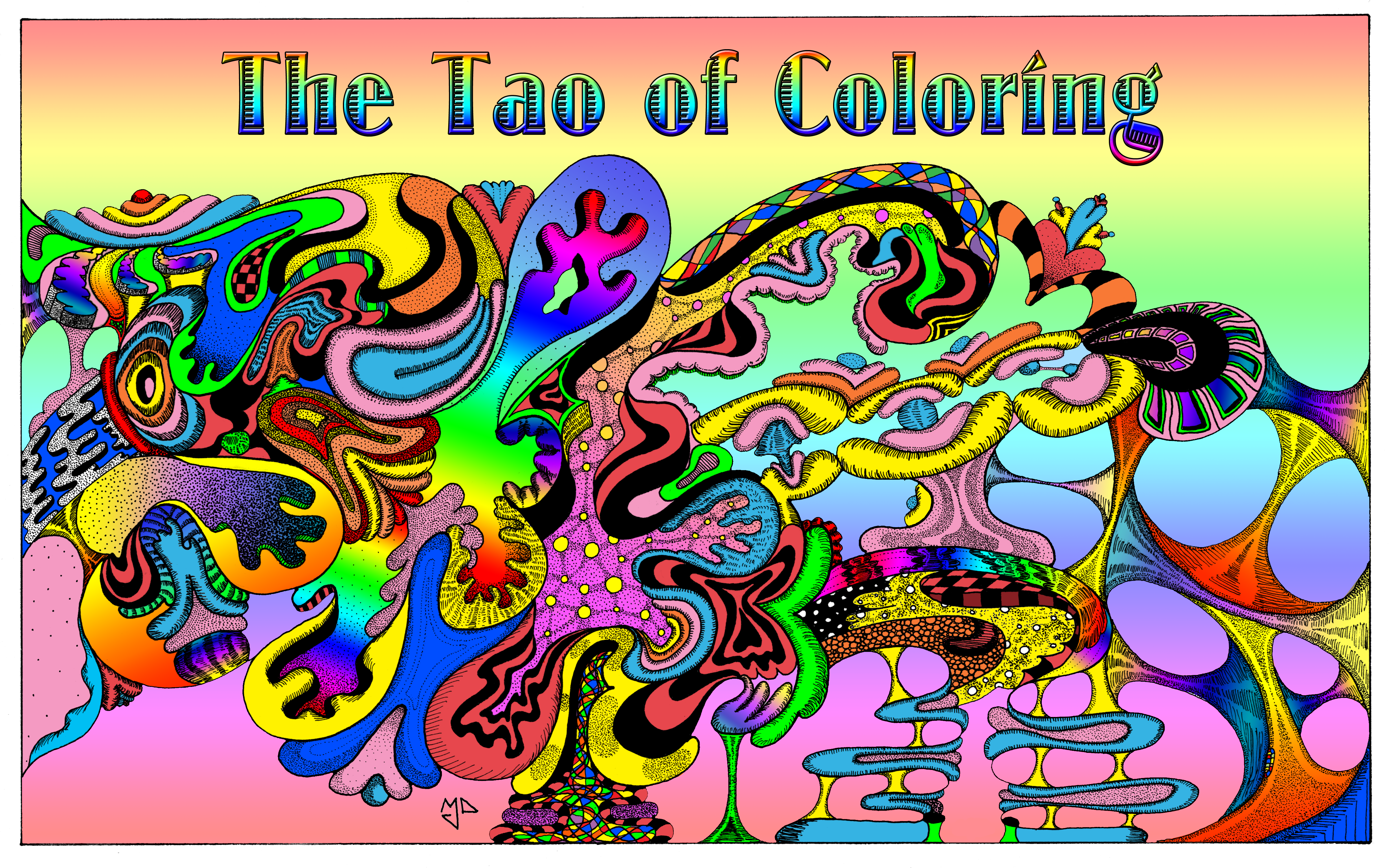 My new book the "Tao of Coloring" is finally out!  The project started last summer and was recently printed and is up on amazon books & is getting rave reviews!
It boast one of the most eye catching front & back covers ever seen on a coloring book as you can see above.
The book is a one of a kind in the adult coloring book world.  There is no other out there like it.  It's coffee table size allows for highly detailed coloring.  Also, it includes positively uplifting  cosmic, spiritual, metaphysical & humorous quotes.  Such as:
"Visualize & feel what you want to see, and it will be, eventually."
"Be a kindaholic & gratitude junkie"
"How big of a barcode do you think you need, to scan the Milky Way?"
The book includes 50 drawings & quotes plus a bonus drawing of a dragon fly.
Below is the back cover.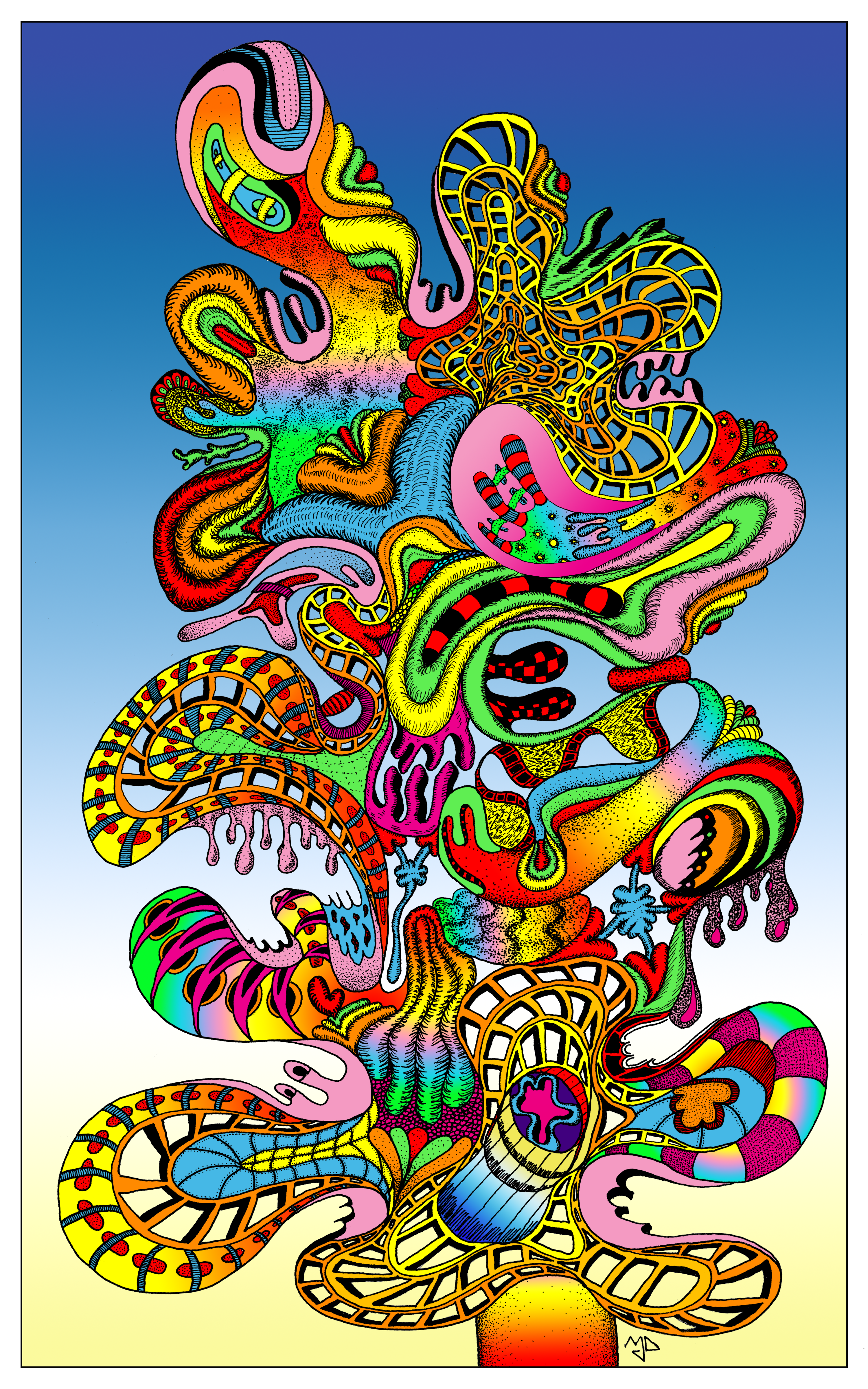 You can buy the book on amazon:
http://www.amazon.com/Fantastic-Adult-Coloring-Book-COLORING/dp/0692682147/ref=sr_1_1?ie=UTF8&qid=1460580536&sr=8-1&keywords=The+Tao+of+Coloring
Let me know what you think.
Magical blessings,
-Marko